---
The Ceremony...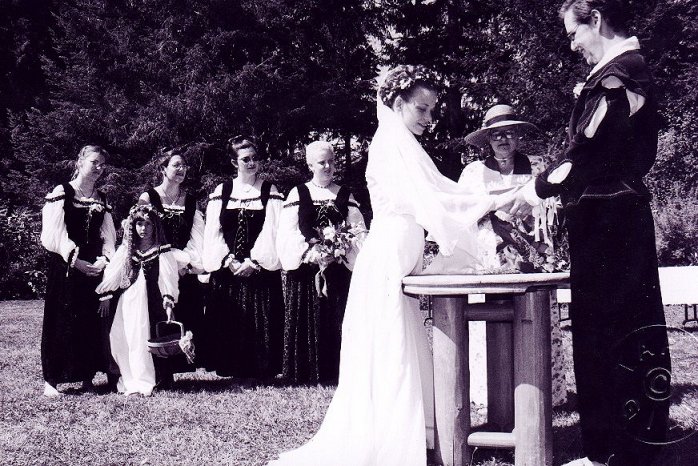 Standing at the alter. The wind blew my veil up over our hands.
... and in color...

This was a beautiful composition set up on one of the album pages by the photographer. It was so touching, and so stunning that I scanned the whole thing. Click to enlarge, it's better that way.
(Each photo of Curtis and I were taken just as we said the final 'I will')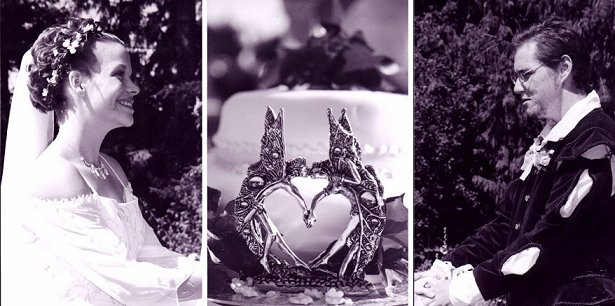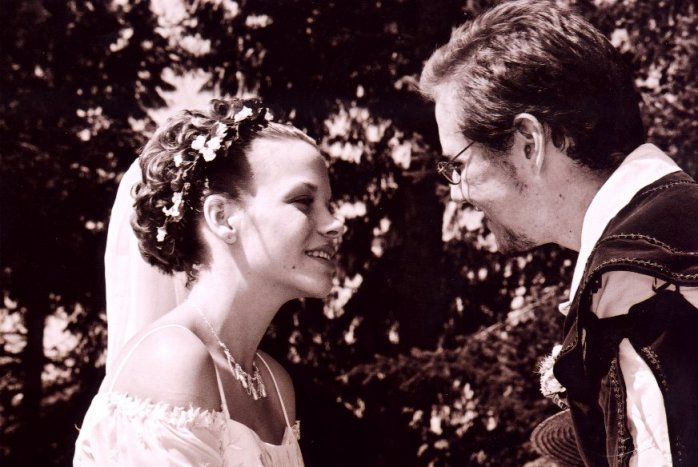 Leaning in for the kiss ...