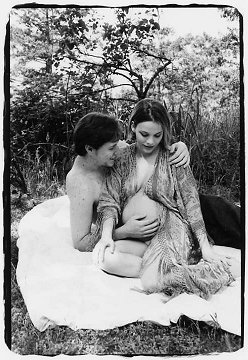 Before Viewing:

These were taken in my 34th week of pregnancy, in the backyard of my home.
Please be aware that these photos are nudes, and semi-nudes. While not full frontal, there are exposed breasts. If you have a fear of nude breasts, or find it offensive, please do not continue onward. In consideration of those who are curious to see maternity portraits, but suffer with breast or nudity fears, I have moved the photos with exposed breasts to a secured second page. You cannot continue on without a password.
These photos are art, and very precious keepsakes. If you are reading this chances are I have trusted you to share them with me without downloading the images, or passing the link on to anyone else. Please be respectful.
Thank you.