---
The Formals...
My favorite photo from the album, taken while we were signing the registry.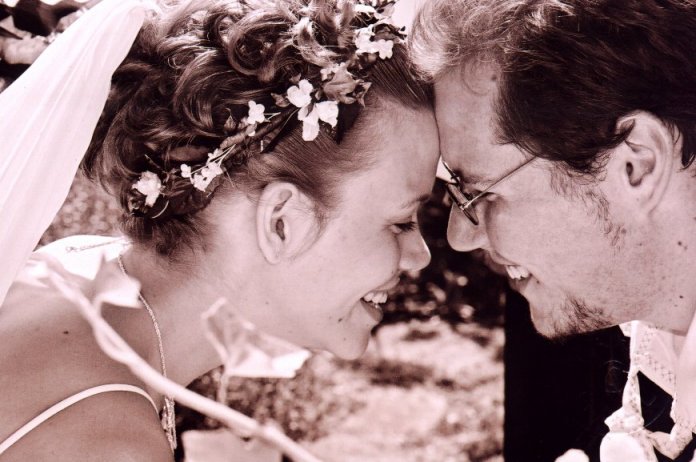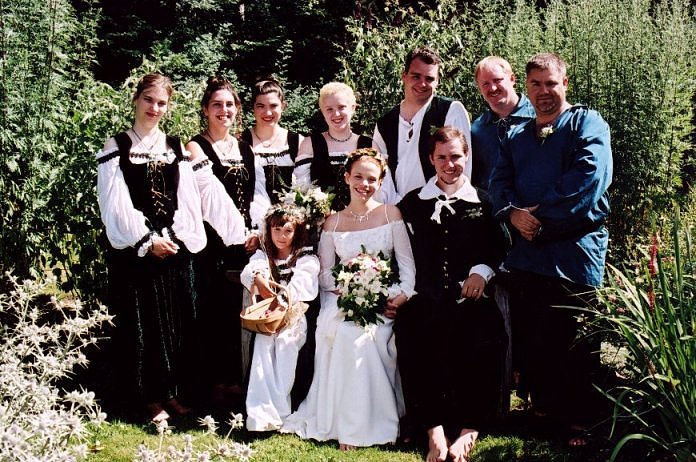 The formal photo of everyone. Out of the seven (that aren't direct family), two bridesmaids, the best man and bride and groom met on the internet. It was fun doing introductions twice: once for real names and once for 'net handles.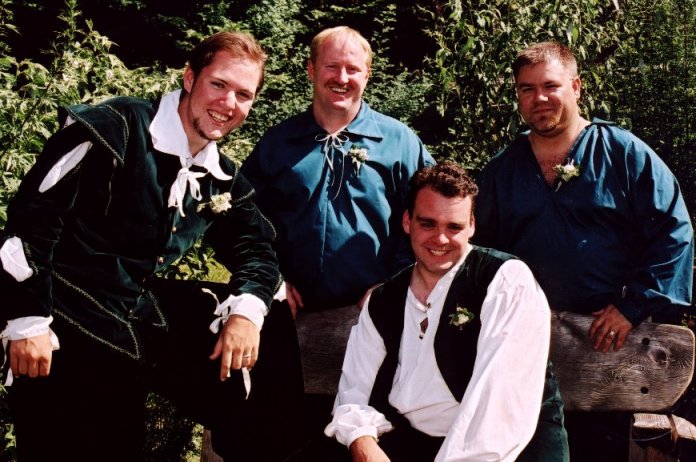 The Men. Curtis, his father and my brother in the background. Martin (best man) on the bench.
My brother whined about his camera smile later.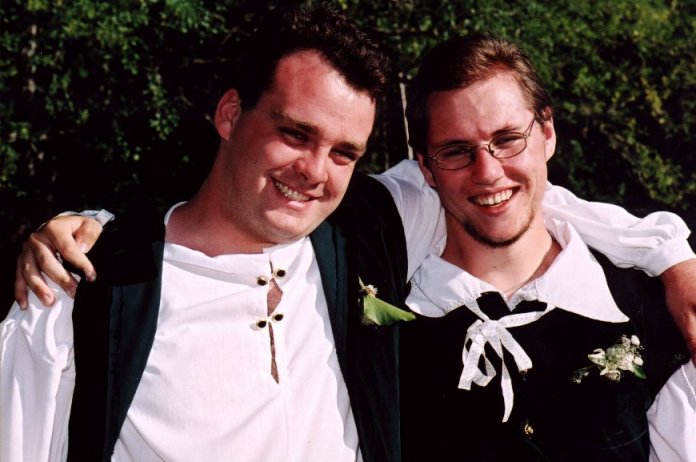 Old friends.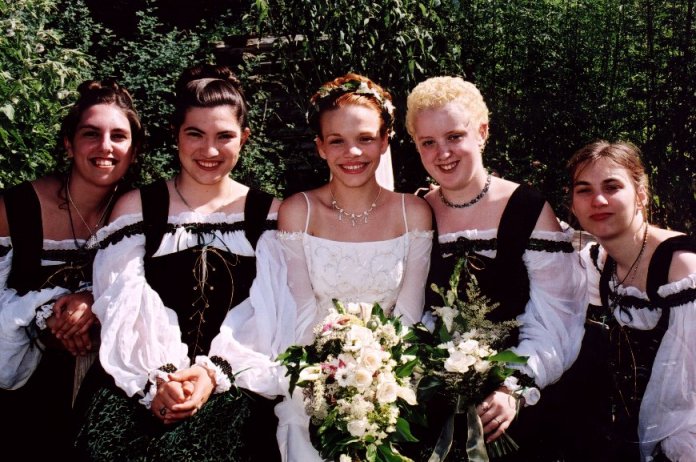 The Women.
LC, M, Bride, Amber and Emily.

My family.
(My sister-in-law and brother. My mother, me and my father. Marika in the front.)
| | |
| --- | --- |
| | A kiss under the roses. |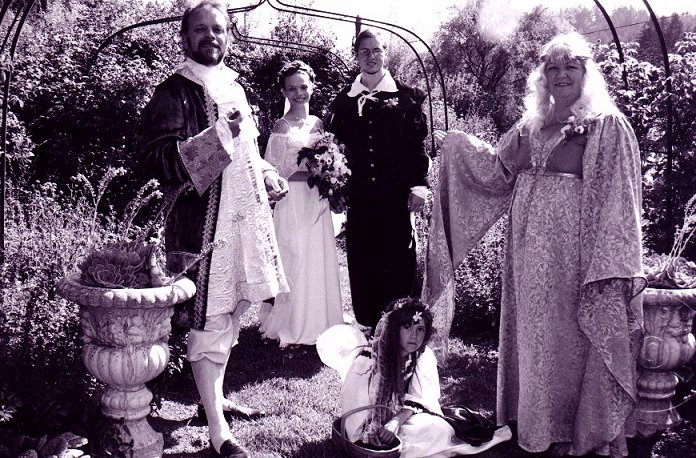 Ye olde wedding photo. The photographer thought everyone's costumes were fantastic.
(My father, Bride & Groom, Curtis' mother. Marika in the front)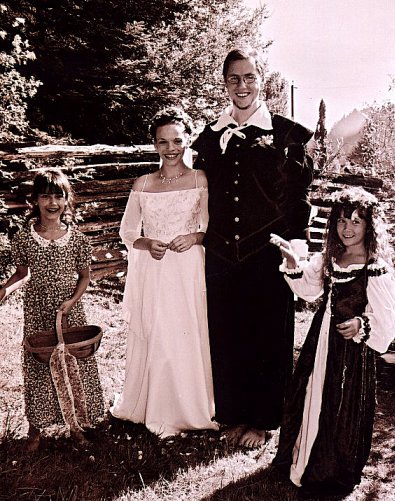 Getting "flower bombed" by my sister and her little friend, Chloe.
They ran around for hours collecting petals to bomb the guests with. They got everyone at least twice.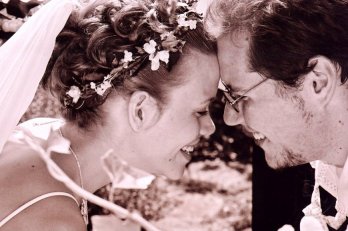 Next Page >>